Water extraction Sparta WI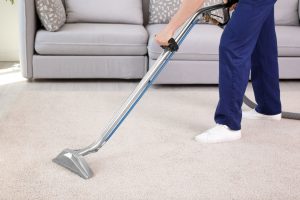 With over 10 years of experience in the carpet cleaning business we at Harbaugh Cleaning Services know how to get things done. We are certain you will be pleased with our Water extraction Sparta WI!
One of Harbaugh Cleaning Service's goals is to provide their La Crosse County clients with professional, high quality, and affordable services. People often choose Harbaugh Cleaning Service because the company is committed to giving their clients the best in commercial and residential carpet cleaning at an affordable price. The team uses only state-of-the-art truck-mounted hot-water extraction cleaning equipment that meets and exceeds industry standards for cleaning services. They stand for quality and on-time work, while always putting you, the customer, first and back their work with a 100% Satisfaction Guarantee.
Water extraction Sparta WI
We offer a variety of carpet cleaning services for both residential and commercial clients. As a realtor, how many times have you walked into a home that you are trying to sell, and have been embarrassed because of how dirty the carpets looked, or how bad they smelled?  Because of that, we would like to help you by offering all your clients a discount on our typical rates.  Your clients will appreciate the fact that you are giving them an alternative to replacing the carpets.  Replacing carpet is expensive and unnecessary in most cases.
As a property manager, you know how frustrating it can be to try to rent a unit that has filthy carpets.  Renters want to move into a clean unit, even if they only plan to stay a year or two.   With the technology that we have, there is now no need to ever show a rental property again with dirty carpets. Harbaugh Cleaning Service will offer you, your renters, or any of the owners of units you manage, a discount off our standard rates.  Your clients will appreciate the fact that you are giving them an alternative to replacing the carpets.  The clients that rent your units can also be at ease, knowing that we will come back after their lease is up, to make sure they don't get any of their security deposit taken due to dirty carpet.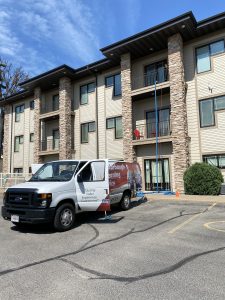 For our commercial clients we understand the strong need to keep a clean place of business.  Your office needs to stay clean to keep your clients impressed and keep your employees with high morale.  Harbaugh Cleaning Service can help get your carpets to look new again and set you up with an economical schedule to help you keep those carpets looking new month after month.   We also know the importance of keeping your productivity as high as possible, which is why we work nights and weekends to clean your carpets, while your employees are at home enjoying time with their families.
Harbaugh Cleaning Service wants to help make your business as clean and fresh as possible.  New carpet is expensive and is unnecessary to replace in most instances.  We have invested time and money into the absolute best equipment available on the market so you can expect the best at an affordable price.
Call Today!
Water extraction Sparta WI