Our Guarantee
We guarantee our staff that works in or on your home, business, or automobiles have gone through extensive training and will be knowledgeable and experienced in all aspects of the service they are providing for you.  We will get your safe or door unlocked, we will create keys that work, and we will help you in developing your security systems. Whether an initial consultation, repair, rekey, unlock service, product selection, or installation, you'll be serviced by a professional that will treat you respectfully and fairly.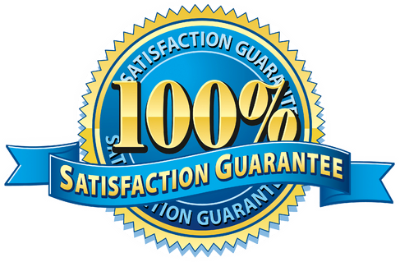 Thank you for checking in!
Owned and operated by Kenneth and Michael Kim, Bates Street Lock & Safe has been securing St. Louis City and County homes and businesses since 1985.
Principal owner Kenneth Kim, CRL, CPS (Certified Registered Locksmith, Certified Professional Safetech) is a member of the Associated Locksmiths of America (ALOA) and the Safe and Vault Technicians Association (SAVTA) and the National Safeman's Organization (NSO).
Kenneth started locksmithing in 1974, working part time from home before opening Bates Street Lock Shop in 1985. In 1992 the business moved to Bates and Virginia and the name was changed to Bates Street Lock & Safe. In 2017 the business moved to it's current loaction in Lemay Plaza.  Kenneth handles the majority of the outside service work and is the person most likely to show up at your front door if you call for service. He services and installs locks of all kinds but his specialty is safe opening in St. Louis.
Michael joined the operation in 1985 and handles the majority of in shop service work, his specialty is master keying. If you have one of our master key systems in St. Louis, Michael is the person most likely to have set up the system.
Services and products available from Bates Street Lock & Safe include antique lock service and repair, automotive high security keys, interchangeable core locks, key duplication service, lock service and repair, master key systems, restricted key systems (do not duplicate) and safe sales, service and installation. "If it has a lock on it we can probably do something with it"
From Cherri…
I was very worried about the cost of replacing a fob key for a car. My son lost his key , the only one he had . I called a few other places , Some wanted to charge 30 and 40 dollars just to look and see if they could do it. (Not! ) Bates Lock and key was Great! I highly recommend. The tech (Ken) went above what I expected. .With a very reasonable cost. Very impressed. Thank you .
From John Holster…
Very reasonable prices for auto key fobs with knowledgeable staff and great service.
From Donna Ruesche…
I needed new key phobs programmed and they were the only ones around to get the job done at a very reasonable price. They were great.
From Lee Gomes…
I
was a little bit embarrassed to go in and make my request which was would they make a copy of a key when I brought my own key blank (I recently moved back home to St Louis from New Mexico and brought my favorite Day of the Dead key blank with me). The gentleman said it was no problem and copied my key and was also kind enough to educate me a bit on key blanks and brands and other specifics about keys. I found this information very interesting and very helpful. The service was fast, the key copies worked perfectly and I learned something new. I can't ask for better than that!
From George Mills…
Positive:
 Professionalism,
 Punctuality,
 Quality,
 Value
Solved my problem with explanation and craft for a more than reasonable price. I thank them.
From John Shelly…
Fast great service, reasonable price
From Rob Jackson…
This is a great place to go. Helpful, honest and good quality service.
They saved us over $800.00 on a door repair. Knowledgeable personnel and prompt follow-through. Don't go anywhere else if you need this type of service!
Customer service and knowledgewas spot on
From soularddave2…
Great place for ALL my lock & key situations.
From Chad White…
By far the best locksmith in St Louis the service there is unbelievable the guys cut a new key that I had for my car and pulled out the chip of the new remote and the old remote and swap them out and programmed it for me no charge just charge me to cut the key for $35 saved me a ton of work and a ton of money versus buying a new key at the dealership for close to $200.
From Richard Raaf…
Great service! Stop in for all your home and car security needs!
From Jim…
Excellent! Removed a steering wheel club, for which we had lost the keys, in a matter of minutes. Was prompt and the price was right.
From Maurice Anderson…
I have been going here for years. Now they are moving to Lemay. Virginia and Bates will not be the same.
From KVG Property Management llc…
From Mike Pranka…
Knowledgeable and helpful
From Jerry Baker…
Did a great job! Recommend to everyone.
From Glenpxc…
Bought a used truck and the tailgate lock didn't match the door key. Brought the lock in and they re-keyed it to match my other locks no problem in about 15 minutes. Other places wanted me to make an appointment and were going to charge me three times the price. Will definitely go back to Bates Street Lock!
Why Choose Bates Street Lock and Safe?
Why Bates Street Lock and Safe?
35+ years servicing St. Louis metro residents and businesses
We're the experts expert. Others call us when the many mysteries need resolutions.
Experts in unlocking safes, master keying, and nearly everything to do with safes and locks.
Certified Registered Locksmith
Certified Professional Safetech
Member of the Associated Locksmiths of America (ALOA)
Member of the Safe and Vault Technicians Association (SAVTA)
Member of the National Safeman's Organization (NSO) 
Staff are trained, experienced and professionals.
Owners are usually the people that arrive at your home or business to service you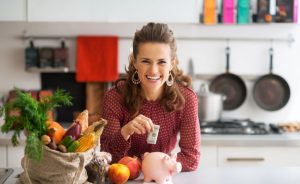 Request an Estimate Today!
What type of services do you need?
Residential
Commercial
Automobiles